14-day refund policy
Go from copying prompts to
writing your own
Unlock the potential of AI and ChatGPT by learning how to build your own prompts. This course includes productivity and marketing hacks that I have used to save hours per week.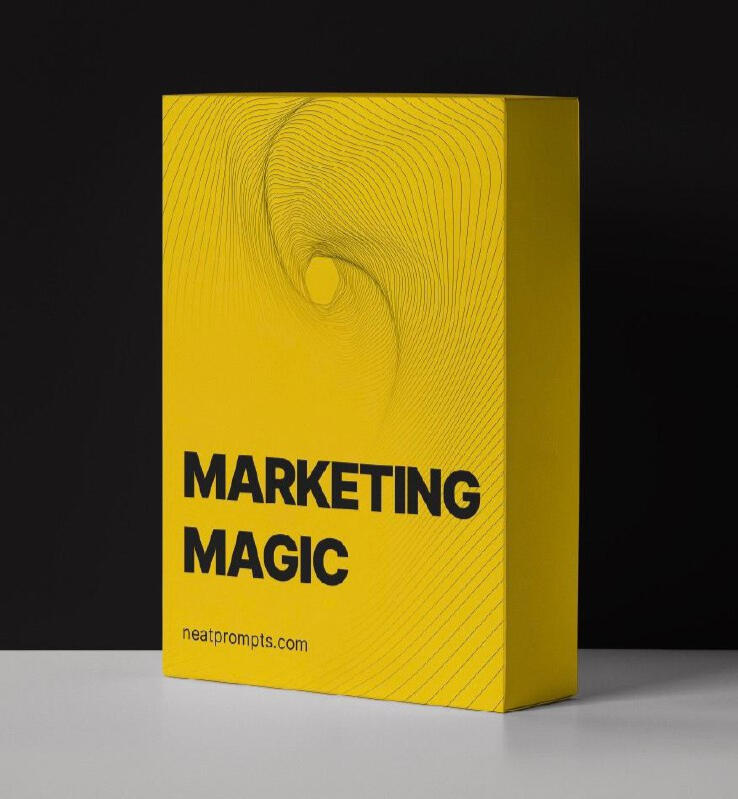 ---
Modules of the course
1. Introduction (4 mins) - hi, hello, greetings.
2. Foundation (12 mins) - browsing and learning strengths and weaknesses of tools. Setting up ChatGPT for success.
3. Tips and Tricks (31 mins) - some cool and nifty use cases to get you excited.
4. Prompt Writing Frameworks (11 mins) - Breaking down my CEF and SCEF framework to write more effective prompts.
5. Marketing Use Cases (53 mins) - Writing content, applying sales frameworks and writing ads with ChatGPT
6. Productivity Use Cases (7 mins) - Your best customer service assistant and content editor
7. Bonus Materials (2 mins) - Resources and advanced prompting guides.Total: 2 hours
Why me?
I run neatprompts.com (approx 100k visits per month)I share useful ChatGPT prompts and AI tools to boost your productivity in my newsletter.I was told that I should create a course on how I create these prompts, my prompt writing framework and some useful use cases. And contrary to the norm, I actually listen to what others said this time.

Get It Now
Basic
$140
$89
Elevate your marketing skills with AI-driven content creation and idea generation using ChatGPT. Learn the essentials to boost your marketing success at an unbeatable price.Includes bonus resources, and advanced prompt guides
Premium
$150
$99
Unlock the full potential of ChatGPT in marketing with advanced strategies for content creation, idea generation, and social media mastery.Includes bonus resources, and advanced prompt guides.
---
FAQ
Who is this course for?
This course is for anyone interested in exploring the capabilities of ChatGPT and generating prompts for personal or professional use. Whether you're a writer, content creator, marketer, or just someone curious about the potential of AI-generated prompts, this course will be helpful for you.
Do I need any prior experience with AI or programming?
No prior experience with AI or programming is necessary for this course. The course is designed to be beginner-friendly and accessible to anyone interested in learning how to generate prompts using ChatGPT.
What will I be able to do after completing this course?
After completing this course, you'll be able to generate creative and engaging prompts using ChatGPT, customize prompts to suit your specific needs, and use the prompts generated for various purposes such as sparking conversation, generating ideas, or inspiring creative writing.
How long is this course?
This course is self-paced, and the length of time it takes to complete will depend on your individual pace. However, we estimate that it will take approximately 2-3 hours to complete all the modules.
Do you have a refund policy for this course?
We offer a 14-day refund policy for this course. If you are not satisfied with the course content or feel that it does not meet your expectations, you can request a full refund within 14 days of your purchase by emailing [email protected]
---